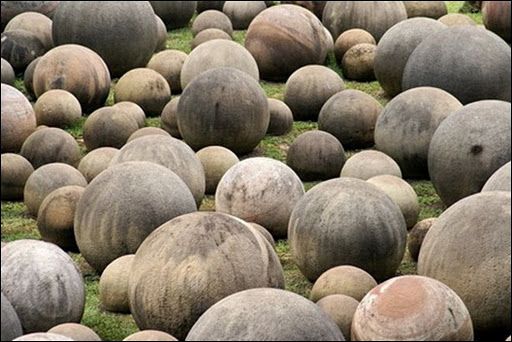 In Costa Rica, there is a mystery of the Spheres.
There are thousands and thousands of these spheres that have been found around the country. Over time, many have been gathered, as in this photo, as a curiosity and attraction. And much of that meaning is lost now. But there is a theory that then may have been used as land markers or possibly boundaries.
While I find these plausable, and even probable, there is still that little primal part of me that asks, "Ancestors! What was this magic?"
And I hope to get that answer when I reunite with the Spirit.